Modulr, the Payments as a Service API Platform for digital businesses, has launched two digital information services for their clients and social media audiences, Modulr Club: Digital and Digital Accountancy Innovation Roadshow, to support businesses as they navigate the effects of COVID-19.
Modulr is emphasising that we're all navigating a changing business environment and the need to adapt is critical. Traditionally, many people rely on events to discover the latest innovations and ideas, but this year they will not be going ahead in their usual format and now more than ever, industry information exchange is not only an opportunity but critical to adapting and moving forward in challenging times.
With Modulr Club: Digital, they are committed to providing relevant and genuinely informative insights into how businesses can adapt to the changing world, and will be bringing their payment specialists and partners directly to their audience's screens. Over the next few months, Modulr Club: Digital will be hosting a series of webinars, roundtables, panels and Q&A sessions, which will provide an opportunity to talk to industry experts, with guest speakers from Sage, iwoca, Visa and more. Not only will these virtual events offer valuable knowledge, they're an opportunity to engage with peers as we all find ways to adapt and navigate the current climate together.
Lastly, Modulr have created a separate series specifically for accountants, the Digital Accountancy Innovation Roadshow. Accountants need to be agile and innovative so they can provide the best support for their clients, so Modulr is bringing together industry experts to offer advice on how accountants can navigate the 'new normal'. Their audience will learn how to deliver better client experiences, adapt to changing business models and harness the benefits of new technology.
You can find out more about Modulr's new initiatives and sign up to the programme schedules here.
---
About the author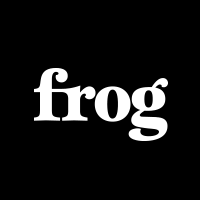 Frog

Frog generates stories about the Frog portfolio, team, events, and other scale up related topics. Let us know what you think of our work.