Frog portfolio company Modulr, the Payments as a Service API Platform for digital businesses, has been named as one of the 2020 UK's Best Workplaces™ by Great Place to Work® UK, a consultancy specialising in workplace culture. Modulr has been recognised by its employees as an organisation that promotes a healthy workplace culture through trust, pride and camaraderie.
Last year, Modulr was named as one of LinkedIn's Top Startups to work for and has since doubled headcount in its London, Edinburgh and Dublin offices as it expands to new markets and develops yet more payments functionality. In its four year history, Modulr has established itself as the leading alternative to wholesale and commercial payments, with direct access to Faster Payments and Bacs and principal issuing membership of Visa putting the FinTech on a truly level playing field with the banks and legacy providers.
Kate Avery, Chief People Officer at Modulr, says "Appearing within the top UK Best Workplace's™ ranking is a fantastic achievement and testament to the work and contributions of the entire business. We are so proud to achieve the Great Place to Work in our first assessment year.
"Modulr is a dynamic and fast-paced FinTech that's breaking new ground in the payments sector. Our dedicated and passionate employees are an integral part of our mission. One of the main reasons we've been voted as a Great Place to Work is our culture – we strive to be a truly supportive workplace that encourages continuous learning, ambition, creativity and personal growth."
You can read more about this announcement on Modulr's website here.
---
About the author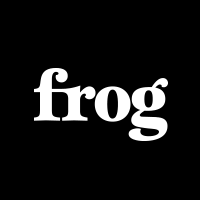 Frog

Frog generates stories about the Frog portfolio, team, events, and other scale up related topics. Let us know what you think of our work.