Modulr, the Payments as a Service API Platform for digital businesses, have been featured in a new short documentary created in collaboration with BBC StoryWorks and Innovate Finance, the industry body representing the UK FinTech sector. The film tells the journey of family-owned business Simply Lunch, from their beginnings in 1979 to today where they employ a team of hundreds.
As an SME, Simply Lunch have been navigating the challenges of making payments to their team and suppliers. Within the last year, they began using Sage Salary & Supplier Payments, powered by Modulr, which their Financial Controller describes in the film as being the service she has always been looking for to make payments simpler. Modulr's service has enabled Simply Lunch to save hours of time previously spent on payroll and consequently spend their time focused on the core business activities they do best – making delicious sandwiches.
The prospect of painful administration processes can put many off growing their businesses. But digital alternatives mean efficient accounting has never been so simple, unlocking the true potential of small companies across the UK. As Modulr's CEO Myles Stephenson says in the short film, "We want to be at the heart of that change, to shake up the way things have been done in the past".
You can watch the full short documentary here.
---
About the author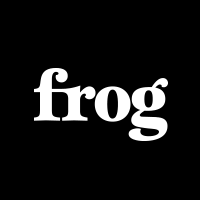 Frog

Frog generates stories about the Frog portfolio, team, events, and other scale up related topics. Let us know what you think of our work.