Frog portfolio company Modulr – the leading payments-as-a-service-platform – recently opened new offices in the Netherlands as part of their expansion strategy to target more countries in the EU in 2022 and 2023. 
The Modulr team have now made the exciting announcement that they have successfully attained an Electronic Money Institution Licence (EMI) from De Nederlandsche Bank (DNB). 
Attainment of an EMI licence is a significant step forward for Modulr, and with licensing now in place, the fintech is ready to offer its full-service suite to companies across the European Economic Area (EEA). The licence will enable Modulr to offer fast and reliable digital payment services for European businesses across the accountancy, travel and financial services markets.
Myles Stephenson, CEO & Founder of Modulr, says, "We're incredibly excited to have been granted an EMI licence by the DNB to operate in The Netherlands and across Europe. With a vibrant fintech scene, established professional services and a rich international talent pool, we chose Amsterdam as our commercial, operational and regulatory hub for accessing Europe." 
Marca Wosoba, the Former head of International Development at WorldFirst, is leading the European expansion in the Netherlands as Modulr's General Manager. She stated, "Amsterdam provides us with the specialist talent, excellent local business services and an energetic fintech scene to help us on our mission".
As one of the fastest growing fintechs in the UK, Frog has been delighted by the company's progress and growth of service offerings as the Modulr team is preparing for another stellar year in 2022.
You can read the full story on Modulr's website here.
---
About the author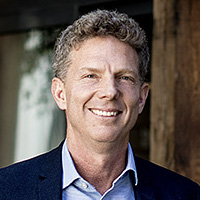 Mike Reid
Senior Partner
Mike launched Frog in 2009, after seven years in industry and 12 years at 3i. He represents Frog on the boards of Clue, Evotix and Modulr.