McMakler, Germany's fastest growing online estate agent, have announced a new partnership with the third largest bank in Germany, ING Deutschland, for real estate brokerage and financing. The new collaboration sees McMakler situated as ING's recommended partner for determining the market value of their customers' properties.
ING cite McMakler's "innovative combination of competence and digitisation" as what makes them the best partner. Their brokerage service incorporates both in-person and online aspects – Key characteristics of McMakler's unique service offering in the German real estate market. The process begins with an initial personal consultation with one of McMakler's experts, then McMakler facilitate all viewings and inspections. On the digital front, McMakler coordinate all marketing and keep customers up-to-date with reports on how the sale is progressing.
Felix Jahn, McMakler's CEO and founder, says, "[ING] are well known in the market for their great rates, swift and digital approval processes and superb customer satisfaction. This will help our McMakler customers to buy the home of their dreams faster and easier than ever… We are very pleased to be working together with ING Deutschland as one of the leading real estate financiers in the German market."
You can read more about this new partnership here.
---
About the author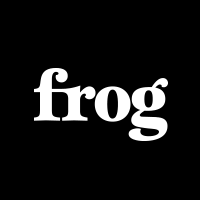 Frog

Frog generates stories about the Frog portfolio, team, events, and other scale up related topics. Let us know what you think of our work.