Following on from Spotify becoming a public company last month, we now have another Swedish success story. Payment scale-up iZettle has been acquired by PayPal in what now marks the US company's biggest deal in its history at $2.2bn.
With their complementary product offerings, this is truly a mutually beneficial transaction. While iZettle can benefit from PayPal's scale and 19 million merchant relationships as well as support for their new e-commerce platform, PayPal will gain further access to brick-and-mortar retailers in Europe.
iZettle: Origins and Opportunity
As part of the Creandum team of investors for iZettle's A Round of funding, I remember meeting two amazing entrepreneurs, two great talents from Stockholm.
Jacob and Magnus were really a golden combination. Jacob was the younger of the two – he had an obvious entrepreneurial gift as CEO. With him was Magnus, a more experienced man with a more "back office" approach. He was a natural CFO figure, which is very important for start-ups like this in the financial sector – you have to know your numbers.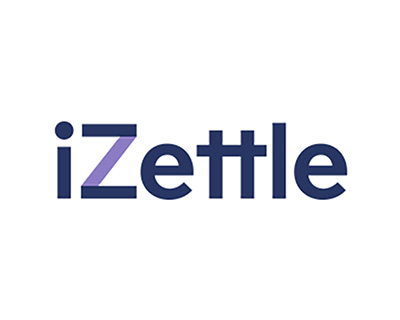 What we saw was this brilliant team with this incredible opportunity – to solve payment issues for SMBs. At that time, terminals for card payments were expensive and, for small businesses, it was a long and complicated process to install these solutions.
Then, iZettle came along with this great innovation: a small card reader that could be mailed out to users, who could immediately start receiving payment via credit cards.
Unique in their Market
We had seen Square in the USA – a major player in financial services – but there was no one doing anything similar in Europe. This made it an obvious choice for us.
In a multibillion-dollar market, with countless opportunities, we saw a great team with a great product – it wasn't a difficult decision to invest.
From IPO to Acquisition
Jacob and Magnus proved themselves to be the great entrepreneurs we believed they could become. Over the years, they've built iZettle up to what it is today.
While planning their IPO, iZettle received an offer from a partner they knew and had been working with for a long time – PayPal. $2.2bn is an impressive offer, but given iZettle's value and potential, it was a fair price. Since 2015, the company has grown its revenues at a CAGR of 60%, and, whereas PayPal has traditionally been more US-focused, iZettle has a strong presence in the European and Latin American markets.
PayPal clearly share my great belief in the company's ability to execute going forward – it's a great opportunity for both sides, and shareholders and investors alike seem delighted with the result.
Europe on the Up
In Europe and the Nordics, we can see the market is moving forward. Just as recently as 2012, the total sum of acquisitions in Europe was only $2.5bn (compare the size of the PayPal-iZettle deal at $2.2bn). Now European acquisitions account for more than $112.3bn.
As a venture capitalist and angel investor, and being Swedish myself, I cannot help but feel proud that the Nordics have been able to produce another multibillion-dollar company. Europe is advancing, overcoming the advantages the USA and China have had within the market – and I am optimistic that soon will be Europe's chance to bridge that gap.
---