Azimo's former Chief Product Officer Dan Martins has provided a guide for startups that will help maximise a team's efficiency so that new businesses can avoid mistakes and focus on making strides in their chosen field.
His most important tip is to keep teams independent from the start. Blurring the lines between marketing, project managers, and engineers can be detrimental to how your business makes decisions.
The product team's job is to balance the requirements of the customer, sales or marketing, and engineering. In Dan's words, "A good product team makes sure you're building the right things, for the right reasons, at the right time."
Dan's other advice comes under:
Keep your teams independent from the start
Date-driven product development
Engineers are not delivery machines
Independent reporting lines, integrated teams
Healthy tension
You can read more on Dan Martins' full list of tips here.
---
About the author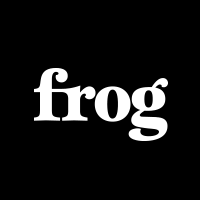 Frog

Frog generates stories about the Frog portfolio, team, events, and other scale up related topics. Let us know what you think of our work.