Modulr is the leading payments as a service API platform for digital businesses. The company moves billions of pounds for businesses across alternative lending, employment services, accounting platforms, marketplaces, FinTech companies and the travel industry. We spoke to Chief Executive Myles Stephenson to discuss how Modulr enable its ecosystem to evolve and transform legacy infrastructure with innovative technology experiences.
Myles, how do you define 'digital infrastructure' on a macro level, and how does Modulr fit into that?
A truly digital infrastructure is interconnected, responsive and scalable. At Modulr, we call it the Instant Economy. The Instant Economy is about modern businesses wanting real-time payments, real-time confirmations and real-time actions. The Modulr API platform was designed specifically with the modern business in mind.
You can think of us as the tech behind the tech – the plumbing layer behind the scenes – delivering the digital infrastructure that enable others to build go-to-market propositions and embed payments within their idea, their proposition and their service.
How does recent progress like BoE access, integration with Bacs and others help Modulr's overall development, and what milestones are next?
By removing our reliance on third-party systems, and tapping directly into the source, we can build for scale with total control over our access to the wider infrastructure. This move, along with direct access to Faster Payments, reflects our determination to build a digital payments infrastructure fit for future-facing businesses.
How does Modulr's solution differ from the well-publicised B2C payments solutions?
Business payments have been left behind by the innovation seen in consumer payments. Our vision is to become the leading global alternative to wholesale and commercial banking. To do that, we've built an API-first payments as a service platform to provide digital businesses with a faster, easier and more reliable way to move money.
*
By creating an API that is easy for developers to integrate into existing systems, the Modulr platform is easily embedded into customers' core processes. This makes for a robust customer experience which is seamless, secure and scalable. The founders built Modulr to resolve the frustrations of traditional corporate banking. They challenged status quo of what was possible. They wanted to change the conversation from 'why would I use an alternative payment service like Modulr?' to 'why would I ever use traditional corporate transaction banking?'
The ground-up approach to building transaction banking with modules is a real differentiation for Modulr, enabling its ecosystem to evolve, and to be everything old infrastructure simply could not be by transforming technology experiences.
Established financial payment service providers could have created this solution themselves, but it took disruptive, innovative entrepreneurs with a customer-centric mindset to pull together the technology, the regulatory opportunity and the customer demand for improved service experience to make it happen.
---
About the author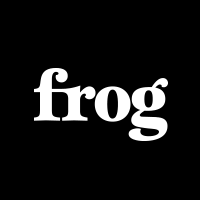 Frog

Frog generates stories about the Frog portfolio, team, events, and other scale up related topics. Let us know what you think of our work.