We are delighted to announce that Berlin-based digital edTech leader sofatutor has been acquired by EMERAM Capital Partners and Gimv, two European private equity funds.
This completes Frog's 4th exit in 2 years, following successful acquisitions of Skimlinks, EDITED and Mediatonic. We found sofatutor through our detailed coverage of the edTech market, and are delighted by the progress Stephan and his team have made since we invested in 2018.
sofatutor's relentless focus on product excellence and multi-media education has delivered very high growth and now profitability as well as outstanding customer feedback.
Frog Senior Partner Jens Düing commented: "This is a great day for sofatutor. When we invested in sofatutor three years ago, we could already see that they were on the road to creating the 'Hidden Champion' of German edtech. With an IRR over 30%, we are very happy with the performance of the team and wish Stephan, Colin, and Arne together with their new investors, all the best for the future."
As a rapidly growing scale-up business, sofatutor has been a perfect match for Frog's strategic focus as our operational expertise has played an instrumental part in supporting Stefan and his team to more than double the business in the recent period.
sofatutor founder Stephan Bayer said: "We would like to thank our previous shareholders for the successful cooperation over the past few years. We would not be where we are today without their financial and content support. In accordance with the 'venture capitalist' business model, a partnership ends here after a few years to the satisfaction of all parties."
---
About the author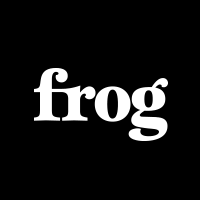 Frog

Frog generates stories about the Frog portfolio, team, events, and other scale up related topics. Let us know what you think of our work.