Founder CEOs are naturally multi-talented. During the start-up phase, they have to master a variety of skills. They have to translate their idea into a viable product, deliver it in the right way to the right customers, and navigate the complexities that come with accelerating growth, all while attracting the right people to bring on board. In the earlier stages, often the founder CEO's passion and vision drive success, as their mindset creates a culture of innovation and hard graft.
However, running a start-up isn't the same as running a scale-up. Once a business achieves meaningful scale, a smart founder CEO will have the courage to re-evaluate what is important for the business and how they can best channel their vision into continued success.
Alicia Navarro, CEO and Co-Founder of Skimlinks, recently announced she will be passing over the CEO reins to Sebastien Blanc, the company's Chief Revenue Officer for the past two years. Under Alicia's leadership, Skimlinks raised $25 million in VC funding and surpassed $50 million in annual revenues en route to becoming the undisputed market leader in content-to-commerce monetisation for digital publishers.
Sebastien Blanc has a strong track record in scaling sales and operational functions. At programmatic advertising specialist Struq, Seb launched the US operations and grew it to $10 million in 18 months, before being acquired by Quantcast. As a Director at Quantcast, Seb built and led the global media buying operations across five countries and signed the first 3,000 private deals with premium publishers. Seb's expertise in scaling operations and energising revenue growth for media and advertising companies makes him well suited to execute Alicia's vision for Skimlinks as their new CEO.
Alicia Navarro will remain very much involved in the business. As President, she will continue to contribute as a founding visionary, client and partner advocate, and board member. Outside of Skimlinks, Alicia will follow her passion for entrepreneurship to help start and build other early-stage companies.
Joe Krancki, Partner at Frog Capital, commented: "Over the last ten years, Alicia has translated her insights and passion into a significant business and an important strategic partner to some of the world's best-known publishers. Hiring Seb two years ago and now passing him the baton to lead Skimlinks as CEO is a testament to her eye for talent and for opportunity. We're as excited today about the future and potential of Skimlinks as we were when we led their Series C, and we're thrilled to continue working with Alicia and Seb in their new roles."
---
About the author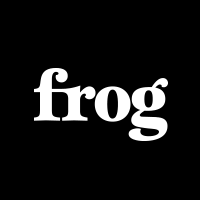 Frog

Frog generates stories about the Frog portfolio, team, events, and other scale up related topics. Let us know what you think of our work.