Skimlinks is excited to announce their partnership with Monetizer101 to exclusively bring some exciting products to the US media and publishing market.
Monetizer101 has developed tools that allow publishers to easily add price comparison and shopping tools to their content, which leads to increased revenue and a longer dwell time. These products provide publishers with over 70 million products from hundreds of merchants.
The partnership between Skimlinks and Monetizer101 provides publishers the unique opportunity to now influence and control much more of the content to commerce funnel, from consideration to product preference and purchase.
Leading publishers including Time Inc, Hearst Magazines, BBC Worldwide, DailyMail and The Independent in the UK are already using these tools and publishers who have included the price comparison tool as part of their content, have seen conversion rates increase by 200% and affiliate revenue increase from 50% to 300%.
"We are thrilled to be partnering with Monetizer101 as their exclusive distributor in the USA. The products that Monetizer101 have developed really amplify the media and publishing industry's ability to generate increased revenue from their commerce related content." says Sebastien Blanc, CEO Skimlinks "The success that Monetizer101 has had with publishers in the UK has been impressive and we are looking forward to providing these fantastic tools to the US market."
Nicola Ghezzi, CEO Monetizer101 echoes the sentiment saying, "We are delighted to partner with Skimlinks, one of the global leaders in content monetization. The fact that they have chosen to partner with us is testament to the quality of our technology that we have spent the past 4 years developing. We look forward to working with Skimlinks and their US customers to continue to evolve content monetization products available to the media and publishing industry."
---
About the author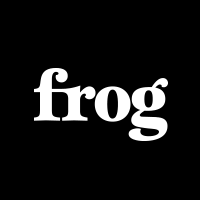 Frog

Frog generates stories about the Frog portfolio, team, events, and other scale up related topics. Let us know what you think of our work.