Mediatonic has been listed at number 77 on the 17th annual Tech Track 100 in the Sunday Times.
Tech Track 100 ranks Britain's private technology, media and telecoms companies with the fastest-growing sales. It is produced by Fast Track, the Oxford firm that researches Britain's top-performing private companies and organises invitation-only dinners for their owners and directors to network and meet its sponsors.
More than two-thirds (68) of this year's Sunday Times Hiscox Tech Track 100 have raised money from private equity houses, venture capital firms and business angels from Europe, Asia and America. This was up from 46 last year and the highest since the league table was first published in 2001. The 100 companies are located all over the UK, but 57 have their headquarters in London.
Mediatonic provides an end-to-end solution for brands and media companies to make significant strategic investments in social, mobile and free-to-play games. Mediatonic works in partnership with blue-chip companies in North America, Europe and Asia to design, develop and manage games with huge numbers of active players.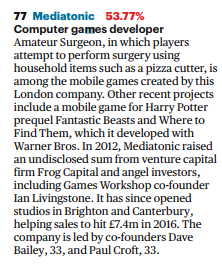 ---
About the author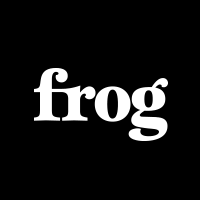 Frog

Frog generates stories about the Frog portfolio, team, events, and other scale up related topics. Let us know what you think of our work.