Berlin-based McMakler GmbH (www.mcmakler.de), Germany's fastest growing estate agent, has successfully closed its second funding round. Frog Capital led the €8.5m round and was joined by existing investors.
 A year after its launch, McMakler is active in 17 metropolitan areas and offers its customers a superior combination of traditional personal advice through its highly qualified agents and the advantages of modern online and mobile communication and marketing technology.
This capital raised will be invested to accelerate the expansion of nationwide property sales, which currently account for about 20% of the company's business. The company will also invest in innovative new features to its core platform as well as the build out of its proprietary real estate software.
"We have the ambition to be the technology leader and to run the estate agent business as efficiently as possible. However, an algorithm cannot completely replace the confidential conversations by an agent and a landlord, a buyer or a renter. Our strengths are technology expertise, an understanding of human nature and market knowledge", says Hanno Heintzenberg about McMakler's recipe for success. Hanno founded and leads McMakler together with Lukas Pieczonka.
Frog Capital's Managing Partner, Mike Reid, said "McMakler is a very special proposition. Created and run by a team that includes some of Germany's most successful entrepreneurs, McMakler is already the leading hybrid internet player in the largest residential property market in Europe. McMakler's homeowner offering is a major step up in terms of service and value, and one that will improve even further as the business scales. The hybrid estate agency model is proven and gaining significant momentum, as demonstrated by the UK's Purplebricks going from start-up to £320m enterprise value within 2.5 years. Comparatively, McMakler has a massive opportunity in a larger market with less online competition. We look forward to working with the team to make it happen."
---
About the author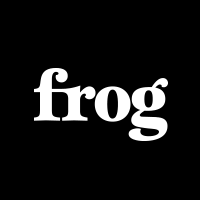 Frog

Frog generates stories about the Frog portfolio, team, events, and other scale up related topics. Let us know what you think of our work.