By Mike Reid
I am delighted to announce the successful acquisition of our shares in Mediatonic, one of the world's pre-eminent digital games developers, by Synova. The exit has generated a return to Frog of 7.4x invested capital, and follows another recent acquisition of a Frog portfolio company, OrderDynamics, by Tecsys Inc. in November, 2018.
Frog backed the founders Dave & Paul through Mediatonic's Scale-Up phase, investing in International growth, the 'live games' technology platform and its own IP titles.
The team of over 200 designers, artists and engineers across Europe have partnered with the world's leading entertainment companies such as Microsoft, Nintendo, EA and Activision to produce well-known games such as Gears Pop, New Yahtzee and Fable Fortune.
Why did we invest?
We predicted significant market growth in the mobile games segment
The founders, Dave and Paul, had succeeded through the startup phase and were looking for an active investment partner for the Scale-Up phase
Mediatonic's business model and strategy blended low risk, high-margin design and engineering services together with high upside own IP content
Scale-Up results:
During our investment, Mediatonic has grown on average 49% every year, with total revenues increasing by 11x and the number of employees tripling to over 200. Such outstanding results have been achieved through active engagement and focus on such areas as:
Execution: maintaining and building key partnerships with leading games and entertainment companies across Europe, Asia and the US;
Planning: developing its own games' IP, whilst leveraging its premium Games-as-a-Service position;
Resilience: focus on growth, combined with profitability to promulgate interest within PE and M&A circles.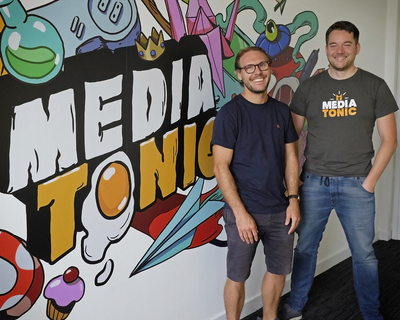 The partnership
Throughout the course of Frog's investment, we worked closely with the team at Mediatonic and developed a strong, supportive relationship to help optimise their performance.
"Mediatonic has grown into one of the largest mobile games developers in Europe following Frog's investment and support. The Frog team backed our vision and worked alongside us through the good times and the bad, helping us scale our team, product strategy and ambitions."
"Frog were a key component to the success of Mediatonic, they provided not only funds, but expert knowledge and invaluable support needed to scale the business. They anticipated the growth of mobile gaming and were instrumental in Mediatonic's growth and sale."
Thank you
We wish the business all the best for the future and have thoroughly enjoyed working with the team, Kelly, and the other investors.
---