Frog are proud to announce our most recent investment in Opensignal, the independent global standard for measuring real-world mobile network experience delivered to consumers by the wireless industry.
Frog's partnership with Opensignal comes at a time of growth as the business continues to scale globally and to consolidate its market leadership. With its investment, Frog is joining existing investors, including Octopus Ventures, Passion Capital, Qualcomm Ventures and O'Reilly AlphaTech Ventures, to support Opensignal in achieving these goals. Frog's expertise in strategic growth, with a particular focus on scale-ups of this size and calibre, coupled with our understanding of the telecoms market is sure to add considerable value as the business expands.
"We are delighted to have the firm backing of Frog Capital, as they have a unique understanding of the scale-up phase in the software and telco markets. Frog will be an excellent partner for the next phase in our development," said Brendan Gill, OpenSignal CEO and co-founder.
Mike Reid, Senior Partner at Frog Capital, commented: "Opensignal has a fantastic, grounded team with deep domain knowledge. It has established itself as a trusted, independent reference in a market driving continued strong momentum. The team is exceptionally networked with the global carriers and has excellent customer-facing capabilities. We look forward to working with the team and supporting the company though their scale-up journey."
Founded in 2010, Opensignal is recognized globally for its industry-leading analysis and reporting of the actual experience consumers receive on mobile networks. The company's advanced analytics products give telecom operators a granular view of the changing network dynamics affecting their own and competitors' networks, arming them with actionable insights to prioritise network investments and improve competitive advantage.
Using billions of measurements collected from millions of smartphones worldwide Opensignal pioneered the analysis of data collected directly from real users to deliver the most comprehensive end user insights to the telecoms industry. Opensignal works with Tier 1 operators in over 20 countries across six continents. Its State of Mobile Networks reports cover more than 80 countries and are published at a scale and frequency unmatched in the industry.
In a world where everyone is becoming ever more reliant on mobile networks for both personal and business connectivity, poor mobile quality is costing economies billions of dollars around the world. Through its innovative and proven approach, Opensignal is leading the telecom industry toward more relevant measures of actual network experience instead of the legacy approach of simulations and approximations.  It is rapidly becoming the global standard by which regulators, consumers, analysts, media as well as mobile operators themselves obtain a truly independent way to compare and contrast the quality of service provided by mobile operators across the world.
About Opensignal
Opensignal, a mobile analytics company, is the independent global standard for measuring real-world mobile network experience. Using billions of measurements collected from tens of millions of smartphones through its own and partner apps, the company analyzes real-world mobile network experience at the largest scale and frequency in the wireless industry: by operator and by country, regionally and worldwide. Opensignal believes measuring how the network performs directly through users' eyes is key to building better wireless networks that drive a connected world. Opensignal's analytics products are used across the industry by mobile operators, telecoms regulators, equipment manufacturers and analysts.
More information about Opensignal's commercial solutions is available at: https://opensignal.com/business-solutions
---
About the author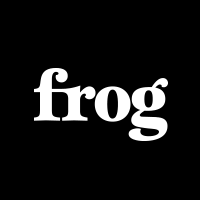 Frog

Frog generates stories about the Frog portfolio, team, events, and other scale up related topics. Let us know what you think of our work.