Azimo, the digital money transfer service, today announced that it has been awarded the best low cost remittance service by Africa's sixth annual Kalahari Awards. In the last year alone, Azimo has seen exponential growth in the region helping thousands of people send money to family and friends at a fraction of the cost.
As the official awards for Remittance & Mobile Money Expo in Lagos, Nigeria on 2-3 February, the low-cost remittance award was given to the company that demonstrated superior innovation and a significant contribution to making access to financial services more affordable and available to people living in Africa and beyond.
"Azimo's entry was outstanding as a leading innovator, providing low cost remittances to Africa with a positive impact on the remittance ecosystem. We are proud of their achievements in bringing low cost remittances to the continent and we hope the award will spur them to greater heights in 2016 and beyond," said Emmanuel Okoegwale, Principal Associate, Mobile Money Africa.
Africa is one of the largest recipients of remittance in the world, with at least $40billion flowing to the region every year. Over the past 6 months, Azimo has grown over 300% in transaction sent to the region with the majority of transactions now coming from mobile devices. The company is currently offering zero-fee transactions to Nigeria with real-time funds delivery.
While a large portion of the regions population still without access to bank accounts the increase in mobile penetration across the continent is making it easier for citizens to hold funds electronically. Azimo is integrated with multiple African mobile wallets including: eTranzact in Nigeria, MTN Ghana, Celtel in Burkina Faso and Vodafone M-Pesa in Kenya. In the latter where over 60% of the country's GDP flowed through Mobile money in 2015 the vast majority (over 80 per cent) of all Azimo transactions to Kenya are now through M-Pesa.
Commenting on receiving the award, Michael Kent, CEO and Founder of Azimo said: "Remittance flows have more of an impact on economic stability than foreign aid, yet high transactions fees still plague hard working migrants, especially from Africa, looking to support their families, friends and businesses back home. We're on mission to make this broken industry better. Being selected for this award is testament to that mission, our growth and the hard-working Azimo team that puts our customers at the heart of everything we do."
Michael Kent is speaking at Mobile Money Expo on The Digital, Mobile and Social Re-Imagination of Remittances on 2nd February. Follow the conversation online at @remitafrica2016 or #RMM2016.
---
About the author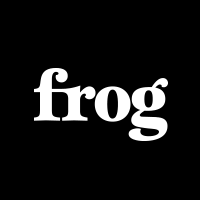 Frog

Frog generates stories about the Frog portfolio, team, events, and other scale up related topics. Let us know what you think of our work.