Azimo is reinventing the way we send money with fast, simple, conversational apps offering low-cost money transfer to 190+ countries.
Azimo, the digital money transfer service, relaunched its Android and iOS mobile apps today as part of its drive to revolutionise the global remittance industry. With a four-fold increase in mobile transactions on the Azimo platform in the past 12 months, the new apps are set to further accelerate this growth. The apps' design-driven approach, conversational tone and host of new features appeal to Azimo's mobile centric customers in comprehensive pre-launch testing. The move comes as Azimo announces it has received a $15 million investment led by Rakuten, the Japanese leader in e-commerce and financial services, to accelerate deepening social network integrations and expansion into Asia later this year.
The new apps are designed to help people send money home in just a few swipes. They're a move away from the clunky, impersonal style of many of the current money transfer apps and feature a beautiful new look and a chat-like interface. Other new features include:
Share status on social: users can instantly update the recipients on the status of their transfer using WhatsApp and other social networks
In-app chat: users can message Azimo's customer service team instantly while in the app
Invite friends: users can invite friends to join Azimo, with both receiving a £10 credit when the new user makes their first transfer
Biometric security: users can log in with their fingerprint on Android and iOS for enhanced security
Azimo not only wants to create a service that works beautifully, it also wants to give its customers a better deal.
"We serve a growing community of hardworking migrants who are changing the lives of their families and friends back in their home countries: over 80% of our customers send money home for family support," said Michael Kent, CEO and Founder of Azimo. "But the $600 billion remittance market still operates almost completely offline. Despite the sky-high fees, it's all people know and are used to. We want to change this and give people the service they deserve – one that is low-cost, fast and has the human touch to make money transfer an easier and more satisfying process."
Alongside the new app, Azimo has also introduced a new brand vision that focuses on the concept of "better". "Better" links to Azimo's belief in the transformational impact migrants make on their lives, the lives of their families and ultimately their countries. Remittance funds impact 700 million people globally, yet the average transaction fee is still 8% or more. Azimo believes it can make this broken industry better by driving down the cost of every transaction to below 2%, ensuring more of people's hard-earned money makes it home.
"Four years ago, we looked at how international money transfer worked and knew there had to be a better way – cheaper, faster, simpler and easier to understand. To fit with modern life, it also had to be mobile," explained Kent. "On an individual basis, this is great for the people and families sending and receiving money. But scale this all up to the size of a community, or a country, and the cumulative potential is huge. We want to help our customers build a better world. It's why we got started, and it is part of who we are as a company."
Having completed its Series B round in June 2015, Azimo was approached by Rakuten to provide strategic investment to help fuel Azimo's future expansion. Rakuten joins a global list of investors including e.ventures, Frog Capital, Greycroft, Accion and MCI.
---
About the author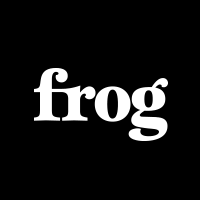 Frog

Frog generates stories about the Frog portfolio, team, events, and other scale up related topics. Let us know what you think of our work.