On Tuesday morning, we launched our new fund – Frog European Growth II – at our breakfast event hosted at Amazon's London HQ. The event was an opportunity for our guests to not only learn about our new fund, but also to hear engaging talks from our speakers on the key themes behind our new fund – Digital Infrastructure and Smart Data.
Frog Senior Partner Mike Reid kicked off proceedings with an introduction to the fund, followed by an insightful talk from Jonathon Southam, Senior Business Development Manager at Amazon Web Services, on how Digital Infrastructure and Smart Data are playing an important role in their vision of the future, particularly in relation to the start-ups they partner with.
Frog Senior Partner Jens Düing then led an interview with Franz Jordan, CEO & Co-Founder of Sellics, a Frog portfolio company that is a powerful all-in-one solution that enables brands to grow their presence on Amazon. Franz spoke about his relationship with Frog and the partnership Sellics has developed with Amazon.
The morning finished with a thoroughly engaging talk from Rebecca Romero MBE, British Double Olympic medal winner and the first European summer athlete to achieve two medals in two categories (Rowing & Cycling). Rebecca spoke about how the intersection of tech and talent helped her to realise her full potential in her sport, drawing parallels between her journeys in rowing and cycling with the journeys CEOs and their teams take as they scale their businesses.
Stay tuned for more to come on our launch event as we share more of the insights and valuable takeaways from the morning's speakers.
---
About the author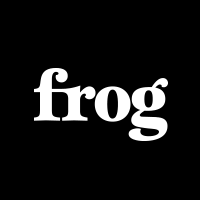 Frog

Frog generates stories about the Frog portfolio, team, events, and other scale up related topics. Let us know what you think of our work.