Vulog, the global leader in shared mobility technologies, have collected a compilation of success stories from shared mobility providers around the world powered by their technology. The 35+ successful shared mobility services draw on Vulog's solutions for carsharing, micromobility, corporate, rental digitalisation, and peer-to-peer services. They include major car manufacturers, car rental companies, car distributors, energy services and insurance companies, as well as start-ups. Their fleets range from cars to mopeds and scooters, and even autonomous vehicles. What links them all together is that they all run a successful and profitable service, while fostering greener mobility around the world.
Some of the success stories around the world include:
Washington DC, USA; Frankfurt, Germany; Madrid, Spain; Lisbon, Portugal; Wuhan, China
PSA's Free2Move has been operating for several years on three continents with carsharing services adding up to five cities worldwide in 2020 and plans to expand to new cities and integrate rental services.
Antwerp and Brussels, Belgium
The free-floating, multimodal service runs on Vulog's carsharing and scootersharing technology for their fleet of 1,000 EVs including cars, mopeds and kick-scooters.
Los Angeles, USA
Mocean Carshare's goal is to transition their fleet to 300 fully electric vehicles. Given LA's traffic congestion and population density, the city is presenting tremendous opportunities for mobility innovation.
Stockholm, Sweden
Aimo's all-electric fleet of 500 free-floating Renault Zones and e-scooters is providing a new, clean transportation option for the people of Stockholm – one of the world's most digitally developed and environmentally conscious cities.
Wellington, New Zealand
Mevo is Australasia's first free-floating carshare and New Zealand's first electric carshare. Their goal is to bring climate-positive on-demand mobility to urban New Zealanders.
These are just a handful of the operators that are powered by Vulog's technology around the world, but they demonstrate just how far-reaching and diverse their services are. You can read all the success stories on Vulog's website here.
---
About the author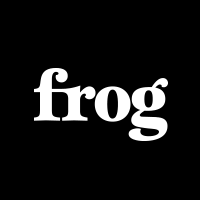 Frog

Frog generates stories about the Frog portfolio, team, events, and other scale up related topics. Let us know what you think of our work.