Modulr has released a paper exploring the UK's temporary and contract worker market. It highlights the challenges and gives creative solutions for the optimisation of the temporary employment sector, and gives advice on how to help your business create a competitive advantage over other competing businesses.
The UK temporary and contract worker market is becoming more difficult for employment agencies and intermediaries. Demand is at record levels, talent is in short supply, and competition is intense. According to recruitment industry trends, in 2017 -18, £30.85 billion was achieved through temporary/contract placement activity, which represents 86% of industry turnover.
HMRC's focus on employment status compliance and legislative changes are increasing the volume of PAYE, National Insurance payments and reporting requirements. The pressure of this heightens the need for agencies to differentiate the services they offer.
Businesses can turn the market and regulatory challenges to their advantage with the optimisation of payment processing and reporting. With this as a priority, businesses can minimise the burden of compliance, compete on client service and excel at candidate care.
You can read Modulr's full paper here.
---
About the author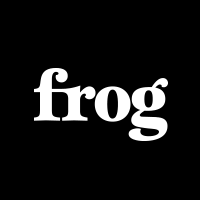 Frog

Frog generates stories about the Frog portfolio, team, events, and other scale up related topics. Let us know what you think of our work.