Frog's newest portfolio company Caspar Health—Germany's leading digital aftercare platform—have been in the health industry for half a decade now and they're celebrating it by sharing the milestones they've built on over the years.
Caspar Health was conceptualised as an idea in October 2015 by Max Michels, who was managing director of one of the largest rehabilitation clinics in Germany that time. According to a blog post, Michels founded GOREHA GmbH (German Online Rehabilitation) together with his partners Benjamin Pochhammer and Max von Waldenfels on March 31, 2016. The company is now known to many as Caspar Health. Below is a timeline of Caspar Health's journey:
March 2016 – Caspar Health was established
June 2016 – Michels traveled to China to talk to Chinese hospitals about collaborations
January 2017 – Caspar Version 1.0 was released with self-produced content – and presented at the TheraPro trade fair in Stuttgart
February 6, 2017 – GOREHA GmbH moved into today's office on Neue Schönhauser Straße and rented (initially eight) desks from Aumago
June 2017 – Caspar Health carried out a prevention program with the Knappschafts-Klinik on Borkum
October 2017 – Caspar Version 2.0 was released
December 2018 – Released the new patient inside App 3.0 for their website and iOS
August 2019 – GOREHA GmbH took over the entire office in Neue Schönhauser Strasse
August 2020 – Caspar Version 4.0 was released
June 2021 – 5 years in the industry
"And we come full circle, because that was exactly the goal that Max Michels pursued when founding Caspar Health: to facilitate access to therapeutic measures and enable patients to receive the most effective therapy. But of course that is not over yet and we still have big plans," said the Caspar Health.
Read the full article here.
---
About the author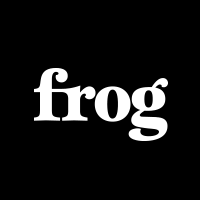 Frog

Frog generates stories about the Frog portfolio, team, events, and other scale up related topics. Let us know what you think of our work.