Brett Wigdortz OBE founded Teach First in 2002, taking the educational charity from an original idea to the largest graduate recruiter in the UK (an inspiring story relayed in his book 'Success Against the Odds'). In April 2018, he embarked on a new journey as Co-Founder and CEO of digital childcare service start-up tiney.co. He remains Honorary President of Teach First and was recently appointed Non Executive Chairman of the National Citizen Service Trust. 
Dear Brett, 
I hope this letter gets delivered to you at Times Square as you celebrate the new millennium with friends from around the world. You have no idea what this new century is going to bring, but you know it is going to be exciting! You just got a dream job as a strategic management consultant based in Jakarta, where you had studied previously, and got a cool new PalmPilot to keep track of your life. 
The truth is that the next 19 years will be thrilling, but also incredibly difficult. There will be lots of opportunities ahead to have a real impact, but you will be able to save yourself a lot of grief if you do a few things differently. 
After transferring to London, you will work on a study to look at how businesses could help improve education in low-income London schools. That's when you will write your plan for Teach First – a new sort of organisation that will use War for Talent theories to create a new cohort to solve this issue. You will then go against the advice of everyone you know and make the brave / foolhardy choice to leave your highly-paid role to start this new charity as its CEO. Well done! This is the right choice. Many people sleepwalk from one stage of their career to the next, dependent on the prestige and level of income that it might give. While you will enjoy being a consultant, you will soon realise that you want to do something more entrepreneurial where you can make more of a day–to–day difference. This is your opportunity and you're going to grab it! 
However, I would recommend that you focus even more during your three years as a consultant on learning everything you possibly can. Treat it like a paid MBA and ask lots of questions. By spending time in various organisations, you can see what works and what doesn't – and what you'd like to do yourself when you run your own organisation.  
You are rightly going to be ambitious when starting Teach First, telling people when it is still only an idea that it will become the largest graduate recruiter in the country – that exciting youthful belief that real change is possible is something you should never lose. However, you will act way too much like a consultant – spending your time designing long-term strategies, communication tools and models. This will all be really important in getting it going and gaining funding and government support, but it will leave out an important leadership area – people management. You need to dedicate more of your attention not just to hiring the right people (and appointing the right board) but also to understanding their wants and needs. Focus more of your energy on properly building a team rather than treating them as widgets to support your strategy. Become a conductor of the orchestra; don't just continue playing the instruments you are most comfortable with. 
When you are approached by entrepreneurs in other countries who want to copy your model, you rightly will want to support them, but will foolishly underestimate how much time this will take. International work may be fun and interesting, but it is also hard, time–consuming, and takes your attention away from your primary goals in the UK. You should put tighter time limits on this work. 
Finally, you will wisely realise that being CEO of Teach First shouldn't be a lifetime appointment and for everything there is a season. You will leave the organisation in a strong position, taking your time to think through what you want to do next. This will be a smart move, as many of the first opportunities that are presented to you, which you will almost jump at, wouldn't have proved to be right for you. 
Instead, you will find great partners, focus from the start on building a great team and raise investment for a new technology company that will revolutionise early years care – tiney.co.  
Here's to the next 19 years being as much fun as the last! 
Brett (your future self) 
---
About the author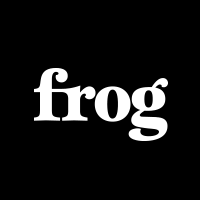 Frog

Frog generates stories about the Frog portfolio, team, events, and other scale up related topics. Let us know what you think of our work.