Skimlinks, the leading content monetization platform for digital publishers, announced today that Ben Barokas will be joining its board of directors as a non-executive director. Ben is best known for founding and leading the pre-eminent global supply-side platform, Admeld, and negotiating the sale of the business to Google in 2011 for a media reported $400 million. Ben is now founder and CEO of Sourcepoint and an active member of the ad tech and startup community, leveraging his experience in developing, transforming and disrupting global business models.
Ben started Admeld in 2007 and grew it to a business generating hundreds of millions of dollars of incremental revenue for the world's top publishers. Operated by over 150 staff in seven cities globally, Admeld has been widely regarded as one of the most successful advertising technology success stories of all time and its acquisition remains one of Google's largest to date. Following the deal, Barokas stayed on at Google for three years as General Manager of Google's Global Marketplace Development team where he was responsible for driving usage and expansion of Google's programmatic platform internationally.
Previously to his time at Admeld, Barokas was in charge of business, sales and operations globally as Vice President, Advertising at JumpTV, and he spent 6 years at AOL running ad product development and operations for the Advertising business.
Drawing on his 20 years' worth of experience in growing globally successful ad tech businesses, Ben will be joining the board to advise Skimlinks' founders, Alicia Navarro and Joe Stepniewski, on how to drive Skimlinks' growth further and realize their ambitious plans for the company.
Of his appointment to the board, Ben Barokas said: "It's rare to get the opportunity to join a company at the stage where it is poised to transform an industry and I see Skimlinks as the kind of company that can achieve that kind of disruption. I'm thrilled to help the team achieve their vision of leveraging their incredible premium publisher network and conversion data to provide the best monetization and commerce insight solutions for publishers and retailers."
Skimlinks co-founder and CEO, Alicia Navarro said that "There are very few business leaders that have Ben's industry experience and knowledge, high success rate at building companies to reach their potential, and leading teams known for their culture and excellence. With Ben's advice and support at the board level, we hope Skimlinks will achieve similar success as we roll out some exciting strategic initiatives, designed to benefit both our publishers and partners."
Ben Barokas will be joining other notable board members Ian Sigalow of Greycroft Partners, Urs Cete of BDMI, Iyad Omari of Frog Capital, John Brimacombe of Sussex Place Ventures and Robin Klein of Index.
---
About the author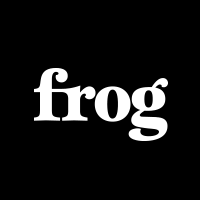 Frog

Frog generates stories about the Frog portfolio, team, events, and other scale up related topics. Let us know what you think of our work.