Richard Ambrose, CEO of Frog portfolio company Azimo – a world leader in online and smartphone-based money transfers – has written a piece for AltFi on how to support your team during lockdown. Based on the Azimo team's own experience as a global fintech, he suggests that by providing the right tools, bringing people together and looking after their mental health, you can successfully run your business remotely whilst keeping your team engaged and happy.
Give people the tools they need
As Richard explains, there is now a collaborative tool for almost every job that exists, and the most essential to focus on during lockdown are communication, creativity and project management. Some of the tools Richard recommends include:
Bring people together
Richard advocates that too much communication at this time is better than too little, and promotes transparency as an effective way to unite a team and allay anxiety. He suggests having regular morning calls to touch base, as well as keeping your video on during calls with colleagues. This also goes for moving social engagement online – Regular office drinks are not currently an option, but the Azimo team have been holding online drinks and pub quizzes.
Prioritise mental health
Lockdown can have effects on mental health and loneliness. Azimo's leadership team are setting the example by being open with their colleagues about the challenges, since it is important that the team can relate to each other and recognise that everyone is experiencing the crisis in their own ways. Also, Richard says, "We do not believe in an "always on" culture, or that constant connectivity necessarily makes people more productive. In the same vein, we've urged people to take days off where possible and enjoy family time." Finally, it is also important that your team have access to essential resources such as occupational health or HR staff, and that they always have someone to go to with serious problems.
Overall, these are very tangible pieces of advise that can apply to all businesses currently navigating lockdown, no matter your size or industry. You can read Richard's full piece on AltFi here.
---
About the author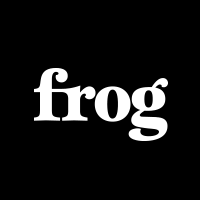 Frog

Frog generates stories about the Frog portfolio, team, events, and other scale up related topics. Let us know what you think of our work.