Frog portfolio company Azimo – a global leader in online and smartphone-based money transfers – proudly announced their partnership with dLocal, a cross-border payments service for emerging markets.
dLocal handles mass online payments for over 450 merchants across more than 26 countries in Latin America, APAC, the Middle East, and Africa. 
The partnership will enable migrants in Europe and Australia to transfer money to any bank in Colombia in a fast and cost-effective transaction. Apart from that, Azimo customers can benefit from the fewer forms and faster transactions, too. In fact, transactions submitted before 1pm GMT will arrive in the recipient's bank account on the same day.
Michel Golffed, Vice President of Growth for dLocal, commented: "We're thrilled to be partnering with Azimo to speed up and expand their remittance services to Colombia. The need for fast and cost-efficient remittance services is critical regardless of geography, and we look forward to growing our partnership with Azimo to help them further their goal of creating a better way to share money around theWorld."
Meanwhile, Azimo Chief Executive Officer Richard Ambrose said in a Linkedin post: "We're delighted to announce a new partnership with fintech unicorn dLocal, helping us make remittances to Colombia faster and cheaper."
Azimo Chief Operating Officer Dora Ziambra commented: "As geopolitics continues to reshape the global economy, money transfer services like Azimo need to be as flexible as their customers. That means faster, cheaper services that work irrespective of national borders."
To learn more about the new partnership, read the full article here.
---
About the author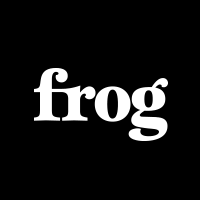 Frog

Frog generates stories about the Frog portfolio, team, events, and other scale up related topics. Let us know what you think of our work.