Before hiring a VP Sales, the CEO will typically have been both the sales lead and the best sales person. It is a big step to hand the responsibility for your customers over to someone new, but if you are looking to scale the business, there is no other choice. There are sales people out there better than you: you just need to find and convert them.
This toolkit is a best practice editable template to use when hiring for this critical role. It should be what you supply your recruiter with to make sure they are on the same page as you in terms of your requirements. It can also serve as a guide when creating the final role profile for your business.
Use this toolkit in conjunction with the How to recruit your VP Sales toolkit.
---
About the author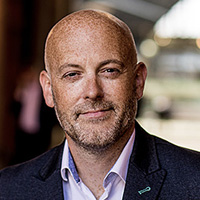 James Bagan
Operating Partner
James joined Frog in 2018 as an Operating Partner. Since 2004, he has worked exclusively with investor backed businesses, finding and fixing sales challenges. He has also led 2 successful exits at Language Line and Occam, where he was Chief Executive.