Vital to any ambitious scale-up, or any business for that matter, is sales success. The rise of Software-as-a-Service (SaaS) and the digitisation of buyer behaviours have changed and impacted the landscape of selling in recent decades—not to mention our preconceived notions about sales planning.
"What we have today though is something much more evolved and it has significant repercussions for the salesperson and the entire business model."
The advent of SaaS means the business will need a plan that covers:
Consistent revenue delivery throughout the year
A regular (and larger) flow of leads and opportunity
A multitude of salespeople in different roles
An ability to keep and grow customers, not only win them
Proper coordination and support across all of these disciplines
This toolkit guides CEOs on how they can optimise their sales operations and performance considering the latest developments and technologies in the industry. This toolkit should also be read in conjunction with our previous toolkit by Nick Eades titled 'Building a B2B Growth Engine'.
Nowadays, only a few organisations are utilising a holistic approach to the sales process for the main reason that it is a gargantuan task in terms of planning and execution. "So, what do they do? They simply hire more salespeople and hope one of them can sell them out of trouble. This perennial cycle of founders hiring and firing salespeople is now so commonplace in scale-up businesses. The founders, who most likely won the first slew of contracts, through their network, their passion, their market knowledge and simply cannot fathom why 'professional' sellers can't just replicate their success," said [toolkit writer].
Planning
In Planning, we touch on the importance and functions of the sales budget as well as answer the question: How does the organisation now move to a more scalable operation, where the creation, qualification and closing of opportunity becomes a machine? 
We then define the true meaning behind Sales Operations and Revenue Operations and focus on the benefits of adopting a data-driven sales methodology. Finally, we share the key elements to look for when selecting a fantastic sales leader.
Execution
In Execution, we first highlight the steps behind data-driven forecasting and analysis, which begins with standardising your sales stages with characteristics and definitions. We then expound on the optimal approach for delivering value to clients and the 6-Step Partner Plan that covers a checklist for putting a channel programme in place.
Resilience
In Resilience, we cover sustainability and carrying out regular risk assessments. Apart from that, we outline how businesses can measure value creation for customers and how to know if your sales operation is focused on delivering value, internally and externally.
Summary
To conclude, we have rounded up our Scale-up toolkit recommendations: 1) Know your value proposition; 2) Think like your ideal customer; 3) Own the entire process of managing a customer from qualification to closing, to onboarding to renewal; 4) Only hire people who are fully prepared to take personal responsibility for their own prospecting; 5) Trust the data; 6) Always have a Plan B; and 7) Target is minimum expectation. 
---
About the author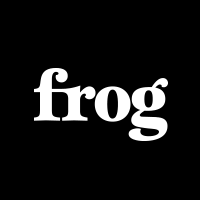 Frog

Frog generates stories about the Frog portfolio, team, events, and other scale up related topics. Let us know what you think of our work.