Working as an intern at Frog gave me a unique insight into the scale-up VC landscape and Frog's approach. I saw firsthand the care and depth of thought behind every Frog investment decision to ensure that the team adds real value to portfolio CEOs, acting as a thought partner as they navigate the challenging transition through the scale-up phase.
I learned that yes, financial metrics, KPIs, and business performance all feed into an investment decision, but a great relationship with the management team and a hands-on approach to staying ahead of the game is even more important. Initially, I had assumed the latter would not matter as much in later funding rounds as the numbers would clearly separate a winning investment from the rest.
This people-focused approach reflects the broader culture at Frog. There's a supportive environment where titles aren't the be-all. I was expected to contribute from the outset. Partners and associates were always willing to help and were open to sharing their experiences and insights into navigating the VC industry.
Frog has a positive approach to getting women into VC: As outlined in Diversity VC's report, women are still very much underrepresented in UK venture capital—at 27% of the VC capital labour force (or 18% of investment teams specifically) vs. 47% in the UK labour force. This is clearly an industry gap that needs to be addressed at all levels, and Frog seemed both aware of the issue and proactive in helping change it. Sue Hunter, current Chairman of Frog's Investment Committee and formerly involved with AllBright and 3i, quickly became a mentor to me.
Sue told me that confidence, not arrogance, is key – don't be afraid to speak up. Fresh perspectives and diversity of thought are crucial in due diligence and in making good investment decisions. Also, don't hesitate to ask for help – women often hold back when it comes to this, which can keep them from moving forward. Lastly, she told me to get networked, across both male and female founders and investors, because the VC world can be quite small and your credibility and reputation go a long way.
In addition to the open culture, VC insight and mentoring, I enjoyed Frog's fun social events, including the JP Morgan Corporate Challenge and an evening out at Somerset House. These were a terrific way of getting to know one another in a fun, informal setting.
Interning at Frog this past summer was an inspiring and enjoyable experience. I gained a much better understanding of the VC industry and the scale-up phase and loved collaborating with a terrific team. I'm looking forward to working in the sector in future and striving to encourage more women into venture capital.
---
About the author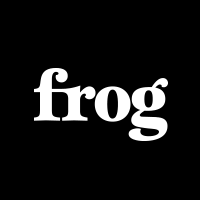 Frog

Frog generates stories about the Frog portfolio, team, events, and other scale up related topics. Let us know what you think of our work.