Vulog CEO, Gregory Duconge, recently sat down with IAA – New Mobility World to discuss how Vulog remains an industry leader in shared mobility technology. Vulog remains on top as the company has operations on five continents – with a global footprint reaching around the world – enabling them to work with leading car makers on mobility services.
Mr Duconge said, "We enable large scale projects that are dramatically changing how people move and customising changing mobility services. Through this, the way humans move across space becomes much more sustainable by increasingly using e-vehicles and reducing pollution."
The recent partnership with Renault, which will launch car sharing e-vehicles with the right technology already installed, has become a large focus for the company. Car sharing has had positive feedback and is an effective way for people to 'test drive' the vehicles without commitment and gives manufacturers information about mobility providers. By the end of 2019, over 2500 Renault ZOEs equipped with Vulog tech will be in-market.
Mr Duconge praised Madrid's efforts with its car sharing services and city centre vehicle restrictions– which helped to reduce pollution by 60%. He said, "It shows that if there is a strong willingness to do it, it can work. So why aren't all cities doing this?"
You can read the rest of his interview here.
---
About the author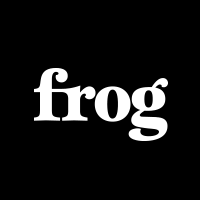 Frog

Frog generates stories about the Frog portfolio, team, events, and other scale up related topics. Let us know what you think of our work.