Vulog, the global leader in shared mobility technologies, attended MOVE earlier this month – "the world's most important mobility event" – where they announced a new partnership with Citymapper, the leading transportation application. The collaboration, effective immediately, is aimed at increasing shared mobility options available through the popular MaaS ('mobility-as-a-service') aggregator.
The agreement allows for mobility operators, powered by Vulog, to display and give access to their vehicles via the Citymapper application. "We are very proud of this collaboration with Citymapper, a driving force in the mobility-as-a-service technology revolution," says Vulog CEO Grégory Ducongé. "Together, we are working to make MaaS a reality, easing the life of urban city dwellers by making mobility enjoyable, accessible and sustainable." Citymapper President Omid Ashtari added, "We are excited to work with Vulog to provide more shared and electric mobility options for our users".
Citymapper and Vulog are integrating their platforms so that users can easily access the vehicles of Vulog clients, including large fleets of electric cars, mopeds, kick-scooters and mixed schemes. Vulog expects for this initiative to facilitate the continuous growth of their clients' business by giving Citymapper users in 41 different cities access to their services.
You can read more about this new partnership announcement here.
---
About the author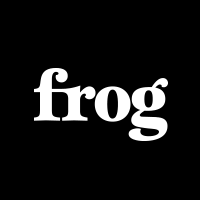 Frog

Frog generates stories about the Frog portfolio, team, events, and other scale up related topics. Let us know what you think of our work.