Stuart Dawson is Non Executive Chairman/Director of five high-growth technology scale-ups: PassFort, Rotageek, Growth Intelligence, Elucidat, and Infinity.
He is also the former CEO of Pure360 where he successfully led a management buyout and re-positioned the business from single product email marketing to marketing automation provider. He went on to double revenues in three years and delivered an exit for shareholders generating a four times return on capital.
Hi Stuart,
How are you? Don't tell me; busy!
You know what, we need to talk about that.
I'm writing this to you as Non Executive Chairman of five high-growth B2B SaaS businesses and I can tell you that creating enough space for yourself to think deeply about your business is critical to your future success.
You are at the point of transitioning from a successful career in Sales and Marketing to taking on your first CEO role. At 34, you are a young man with plenty of self-belief but still have an awful lot to learn.
Here are a few things I have learned along the way that you can ponder on, which I hope will make your journey easier, more successful and most importantly, more fun!
Dream big and move fast
When scaling software businesses, you need to be solving a big problem in a big market and you need to move fast. If you don't, someone else will.
Be obsessed with your customers
Make time to speak with them. Don't be afraid of the answers and remember their perspective is their truth. You must have total clarity on WHAT problem you are solving for WHO and WHY they will continue to choose you over your competition.
Focus
There will always be more good ideas than the available resources to deliver them. Be brutal in your prioritisation and do a few things really well. Curb that belief that you can do everything – you cant!
Work ON the business not IN the business
It's your job to design and build an efficient, scalable, and repeatable business model. If you spend too much time doing, you will never achieve this. Which leads me on to…
Team
You will never achieve your goals without a great team around you. Recruitment is a big part of your role, make time to do it really well. Getting the right people on the bus is only half the story though removing those who are holding you back will have an even bigger positive effect. I can tell you from my current vantage point that you will never wish you had waited longer before making the change you instinctively knew was right.
Finally, enjoy it!
It is a privilege to lead a business and whilst it may feel like the weight of the world is on your shoulders at times you will miss it when it's gone. To maximise your enjoyment please follow this recipe:
Seek out a mentor that you trust and enjoy spending time with. Most of your problems have been solved before many times over. Seeking help is a strength not a weakness.
You know what you are good at and also what you are less good at. Recruit to cover your weaknesses and delegate effectively.
Look after yourself. Make time to keep fit in mind and body.
Stay true to your values. You will face conflicting pressures from various stakeholders along the way. Your moral compass is true – trust it.
Last and not least is don't ever lose sight of what is truly important in life – your family and friends. Success in business that costs you these most precious things is no success at all.
Sounds easy doesn't it! Trust me, I've been there before.
All the best,
Stuart
---
About the author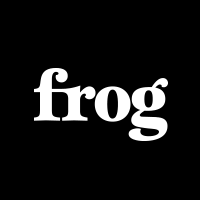 Frog

Frog generates stories about the Frog portfolio, team, events, and other scale up related topics. Let us know what you think of our work.