Bremen is the first federal state to offer the learning platform sofatutor across all of its schools. The three-year pilot phase began in January 2018 and allows for students and teachers to access all of the learning videos and content sofatutor has on offer.
The schools use itslearning for the teachers and students as a basis for their digital platforms with sofatutor embedded into it for easy access. This protects the students' privacy by having an identity management system in place. This means that students only have to use one general login, instead of signing up to many different web platforms. Oliver Bouwer, lecturer at the State Institute for School in Bremen, believes having an identity management system is incredibly important and the first step in making schools digital.
Bouwer said, "I hope that even more Bremen schools use sofatutor. I wish that the project continues to run as well as it started. After the pilot phase, I hope that we will continue to work together so that this fruitful and enjoyable cooperation will continue."
You can read Oliver Bouwer's full interview about this initiative here.
---
About the author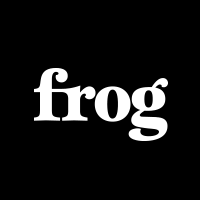 Frog

Frog generates stories about the Frog portfolio, team, events, and other scale up related topics. Let us know what you think of our work.