Skimlinks has partnered with Rakuten Marketing in a bid to bring more transparency and actionable insights to advertisers, with the goal to optimise their affiliate campaigns.
Advertisers are seeking greater control on their marketing spend and are exploring what drives performance. With their partnership, Skimlinks and Rakuten Marketing are set to lead the industry into a new age of 'Affiliate Marketing', which will give advertisers great insight into sales numbers.
Rakuten Marketing will integrate Skimlinks performance data to give advertisers full access to indicators such as impressions, clicks, conversions, and order value, which helps them evaluate the quality of the traffic they receive from publishers.
CEO of Skimlinks, Sebastien Blanc, said, "Transparency and increased sales are Skimlinks' key engagements toward advertisers. With our partner networks, like Rakuten Marketing, surfacing our data in their interface, advertisers will have access to the full detail of the traffic sources, so they know where their affiliate campaigns are the most efficient and they reward publishers accordingly."
VP of Publisher Partnerships of Rakuten Marketing, Rakhee Jogia, echoed similar sentiments. He said, "There is an increasing shift in focus towards transparency, not only in the programmatic industry and open RTB, but affiliate marketing has always prided itself on sharing this information. We're excited to launch the next phase of our transparency initiative in conjunction with Skimlinks, as they represent a network of some of the best publishers in the world."
You can read more about this new partnership here.
---
About the author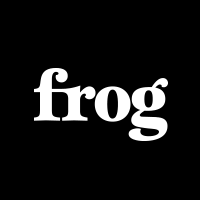 Frog

Frog generates stories about the Frog portfolio, team, events, and other scale up related topics. Let us know what you think of our work.