Frog portfolio company Skimlinks – the content monetization platform for digital publishers – has recently announced their new partnership with Involve Asia, aimed at increasing transparency of affiliate marketing across South East Asia.
Both Publishers and Advertisers will be able to capitalize on the growth of ecommerce through affiliate marketing facilitated via the partnership of the two platforms. Advertisers have access to detailed performance insights at domain level in the Involve Platform. They can see which Publishers are driving revenue, allowing them to increase their rates as a reward. For Publishers looking to grow their audience across South East Asia, they now have access to local merchants, including Lazada and Myntra, through the Skimlinks platform. Publishers who work with Skimlinks include Yahoo, Elle, Cosmopolitan and Allure.
Sebastien Blanc, Skimlinks CEO, said, "Throughout 2019, we've seen strong growth across the Asia-Pacific region and we are thrilled to be partnering with local experts like Involve Asia to build on this in 2020. This partnership will bring increased transparency to Publishers and Advertisers working across this fast growing region for ecommerce."
Involve Asia's CEO, Jimmy How, added, "We're very excited to be partnering with Skimlinks to offer our Advertisers access to high quality content publishers. Data transparency will allow Advertisers to improve their existing affiliate partnerships and discover new affiliate partnerships more easily on Involve through this partnership."
You can read more about this exciting new partnership here.
---
About the author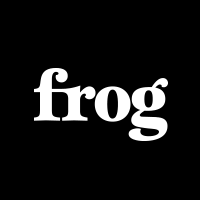 Frog

Frog generates stories about the Frog portfolio, team, events, and other scale up related topics. Let us know what you think of our work.