We are all likely experiencing Covid-19 fatigue, however it is important to remember that it continues to greatly impact our workforce's and our organisations. With this in mind, SHE Software have published their latest e-book, How Does a Crisis Impact Health and Safety, to help guide readers in making their employees feel safe and give them the confidence to be in the workplace.
In April, the SHE Software team conducted a global market research survey to investigate the impact of Covid-19 on safety departments and how they plan to move forward in the coming months. The result is this e-book, based on over 200 responses received globally. The e-book's key insights include:
How managing workplace safety is changing at pace on a global level;
Three initiatives you must focus on for your organisation to move past the pandemic; and
How safety professionals can use the current spotlight to lead the proactive charge in returning to a productive and profitable workplace.
As SHE Software say, "front-line employees are now the greatest transmission risk and the greatest opportunity at preventing transmission in the workplace". This e-book takes the learnings from SHE's global survey and distills them into invaluable insights for any organisation that wants to know how to move forward proactively and positively. You can download the full e-book here.
---
About the author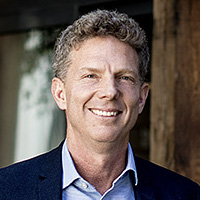 Mike Reid
Senior Partner
Mike launched Frog in 2009, after seven years in industry and 12 years at 3i. He represents Frog on the boards of Clue, Evotix and Modulr.