Sellics – the most recent addition to Frog's portfolio – are the preferred 3rd party analytics software for vendors and advertisers working through the Amazon marketplace, thanks to their deep insight into and partnership with Amazon. With its unique all-in-one software platform, Sellics covers the entire Amazon business from beginning to end: from profit analysis and competition monitoring to keyword research and product performance to advertising analytics, SEO and review management.
Sellics powers forward thinking retailers and brands, as well as agencies that advise them. They recently released an article outlining the future of vendors on Amazon following a month of purchase order interruptions. Sellics CEO, Franz Jordan, addressed vendors' concerns and offered advice for the changing Amazon landscape, drawing upon their extensive experience and research.
Mr Jordan provided a response for what vendors should do in the current uncertain environment:
Gather as much information as possible to reduce uncertainty.
Prepare an action plan for different scenarios in order to be as prepared as possible for new developments.
He also provided a few steps to help remain successful on the Amazon Marketplace, including enrolling for brand registry; staying up to date on new developments; opening a seller central account; and looking for distributors or alternative set-ups.
This advice comes as an addition to the ongoing thought leadership pieces that the Sellics team produces, adding consistent value to their customers. Their advice is not only timeless for all their customers, but also timely when responding to updates and issues.
You can read Franz Jordan's full analysis and advice regarding the recent purchase order interruptions here.
---
About the author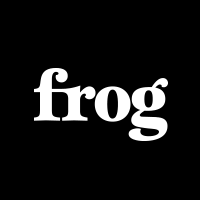 Frog

Frog generates stories about the Frog portfolio, team, events, and other scale up related topics. Let us know what you think of our work.