Franz Jordan, CEO and Founder of Frog portfolio company Sellics, recently took part in an interview with Modern Retail, a media platform based on advice and inspiration for retailers. In the interview, Franz discussed the future of Amazon PPC, as well as highlighted how Sellics allows their users to facilitate paid Amazon campaigns from within their software.
According to Franz, running paid campaigns is essential for your products to stand out at the top of customer search results, and through its software, Sellics manages several hundred million dollars of ad spend. As the growth of e-commerce continues to change the retail industry, Sellics are developing their software to adapt to the needs of their customers, and a significant part of this is allowing for customers to run paid Amazon campaigns from within their platform with even more ease.
Of this development, Franz says, "One of the things we have been working on recently is what we call autopilot, which is a feature that allows our clients to manage their advertising campaigns in a fully automated way. You press a button and the entire campaign management is done for you, so it takes away a lot of pain. We have noticed that sellers and brands on Amazon are not marketers, but they have an ecommerce and sales mind. We are already rolling this out and have our first clients on this, continuing to roll it out in early 2020."
You can read the full interview with Franz here.
---
About the author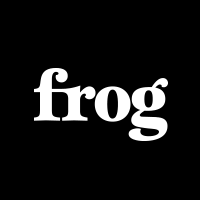 Frog

Frog generates stories about the Frog portfolio, team, events, and other scale up related topics. Let us know what you think of our work.