Behind every successful business is a strong partnership. And what makes a partnership strong is an inherent respect for every partner's skills – recognising the value they bring to the table.
A key focus of ours in 2018 has been taking our team to the next level, following the successful launch of our unique scale-up methodology last year, which strengthened our commitment to truly being the CEO's VC.
I'm delighted to announce two further major steps forward. We are moving to a broader Partnership model, following the successful integration of tech entrepreneur, Shirin Dehghan, and the internal promotion of Jens Düing, after his outstanding contribution to the business. And secondly, our first Operating Partner, James Bagan, has joined to help us take our Scale-Up CEO support to the next level.
By investing in our Senior team, I believe we continue to build a truly excellent partnership that will serve Frog Capital and our stakeholders well in the long term.
Scaling a VC team, consistently
Several years ago now, I decided I wanted to make one major step forward in our senior team every year. 2016 saw the arrival of Steven Dunne – as a former scale-up CFO with a PE background, Steven has given us an edge on operations and delivery. He is the master of the day-to-day, understanding the relentless execution that goes into running a scale-up, as well as having a keen eye on ensuring future plans are robust. He is an excellent coach and mentor for CFOs, COOs and the CEO's management team as a whole.
In 2017, the vastly experienced Martin Hauge, came on board as our Chairman. Martin is a rare talent in the VC world – transitioning from successful CEO and entrepreneur to venture capitalist – and is best known for his role with Creandum II, arguably Europe's best performing fund in recent times given its investments in Spotify and iZettle.
This year Shirin Dehghan, CEO Founder turned VC, has been an exceptional addition to our team, bringing not just CEO experience but also an important diversity of approach and thinking. Like Martin, she has been there and done it when it comes to scale-up leadership. From founding Arieso at her kitchen table, she grew the business through the scale-up phase, culminating in a multi-million dollar exit. She is very well placed to advise our portfolio on scaling their organisation and is passionate about mentoring technology CEOs.
After hiring Jens Düing into Frog in 2012, It soon became clear that he was a potential star of the future. His blend of relentless energy, deep insights into the European investment market, outstanding deal origination and intellectual horsepower have become a core part of Frog's DNA.
Delivering Value
When I reflect on Frog's journey so far, I do feel as though I'm growing a scale-up VC – much of our methodology, designed to support CEOs and their scale-up organisations, can be applied to ourselves.
There are three areas we have sought to prioritise over the last 5 years for Frog Capital – enhancing the scale-up value of our CEOs, building a quality team for the long term and developing a diverse internal culture to power strong decision-making. I can see that the investment we have made in our senior team is already adding value in all three of these areas.
Enhancing our portfolio CEOs' scale-up value
Having Shirin, Steven, Martin, Jens and now James on the team will be a huge advantage to our portfolio CEOs. As former scale-up C-Level operators themselves, their wealth of experience adds another dimension to the support they can provide to our CEOs who are going through that same journey.
Building a quality, long-term team
Talent is so important within our methodology and that especially applies to the leadership team. This move to a true partnership model is such an exciting step for Frog as a business. What we're creating here is a team for the long term – we have an exceptional quality of senior partners in our leadership team now, each with their own unique expertise.
Developing a strong and diverse culture
We have made fantastic headway in building a more diverse internal culture at Frog – and I strongly believe this will help us enhance our decision-making processes. We have one of the most progressive investment committee male-to-female ratios in the VC world – one third are female.
In terms of geography, our team includes thinkers from all over Europe, notably Sweden, Germany and Italy. And we involve our younger Associates in all our investment committees to ensure we maintain a broad age perspective.
The Future
With a series of strong team additions, I feel that Frog's team is well resourced to play our part in helping the next generation of European scale-ups.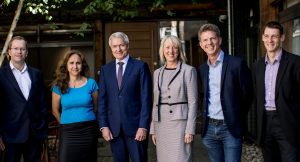 ---
About the author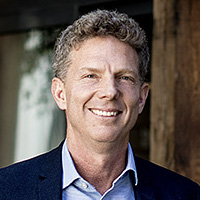 Mike Reid
Senior Partner
Mike launched Frog in 2009, after seven years in industry and 12 years at 3i. He represents Frog on the boards of Clue, Evotix and Modulr.