We are delighted to announce that Frog portfolio company, Opensignal, has been acquired by customer analytics business, Comlinkdata Inc. to build the undisputed leader in customer experience analytics for the communications industry. This marks Frog's sixth successful exit in 3 and a half years.
Over the past 10 years Opensignal has developed a trusted global standard for understanding the true state of the world's mobile networks based on measurements of real user experience, with reports in 66 countries around the world, driving improvements in mobile connectivity.
The business has scaled globally, opening offices in London, North and South America and Asia, Opensignal have earnt the trust of clients like Verizon, T Mobile, Rakuten and other telecoms brands in over 60 countries worldwide.
Frog Operating Partner, Shirin Dehghan, who has been Chair of the business throughout our investment, commented, "It has been an amazing journey seeing Brendan, his co-founders and his wider team scale Opensignal to a globally recognised brand in the telco space.  It makes me really proud to know that I have had a role to play in this, and very much look forward to seeing how the two companies Comlinkdata and Opensignal come together to disrupt the market and become the undisputed strategic partner to the CEOs of telco operators around the world "
Comlinkdata is a leading provider of data and insights for the communications industry, owned by Berkshire Partners, a Boston-based firm, has 35 years of investment history, and Silversmith Capital Partners, a Boston-based growth equity firm with $2.0 billion of capital under management partnering with the best entrepreneurs in growing, profitable technology and healthcare companies.
Brendan Gill, CEO of Opensignal added: "This marks a pivotal moment in the Opensignal journey. We have long believed that improving connectivity starts with access to independent, reliable information. By combining forces with Comlinkdata and Tutela we will strengthen our position as a trusted, global standard for network experience insights and amplify our impact on the industry."
Dave Isenberg, CEO of Comlinkdata said: "This acquisition is a major step forward in our efforts to create the must-have data and analytics platform that communications brands need to thrive and grow in an increasingly competitive market disrupted by 5G, fiber and gigabit Internet. The addition of Opensignal's acclaimed mobile network experience analytics and world-class team to the Comlinkdata portfolio will speed up development of new solutions for customers in the mobile, broadband, and enterprise sectors."
---
About the author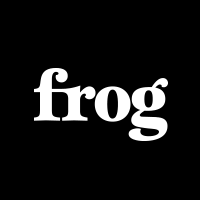 Frog

Frog generates stories about the Frog portfolio, team, events, and other scale up related topics. Let us know what you think of our work.