As a business scales, tasks become increasingly strenuous, said Schandre Terblanche, Product Manager of Payments-as-a-Service API Platform and Frog portfolio company Modulr. In a recently published article on the website of Product School, a platform for Product Management training, Schandre shares her insights on the scaling of the Product function in the ever-dynamic world of B2B FinTech.
"Our operations teams continued revising processes and leaning more on technology to ensure the team and its capabilities scale with the growth of the business.  As I moved to Product, it took me a few months to truly understand that while technology and processes are two key components in one function, scaling Product required a different approach," she said.
Schandre highlights five principles of scaling and the do's and don'ts that surround them:
Team and culture
A consistent prioritisation framework
Automate by design
Feedback at scale
Transparent KPIs
She explained: "This is where I believe there are certain principles that Product Managers, teams, and the organization must consistently strengthen and reinforce to scale. By no means am I an expert in claiming that these tenets are all that are needed to scale; but I have found that our teams and I have always been able to build better products for the customer when we have these five principles in mind."
Read the full article here.
---
About the author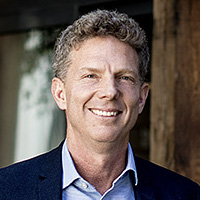 Mike Reid
Senior Partner
Mike launched Frog in 2009, after seven years in industry and 12 years at 3i. He represents Frog on the boards of Clue, Evotix and Modulr.