At Money20/20 in early June, Frog portfolio company Modulr announced their new project: b.yond – a new payments platform created to give Fintechs a quicker route to market. It is a collaboration between Modulr, GPS, Visa, Pannovate, Cornèrcard, allpay.cards, MeaWallet and W2 Global Data.
The result of the combination of expertise and trust from these organisations – all of them leaders in the Fintech revolution – is a financial innovation platform that enables Fintechs and digital banks to go the market in as little as 8 weeks with a white-label solution. This is achieved by eliminating the complexities of launching a payment value proposition quickly by providing one aggregated service offering and one simplified commercial agreement – No need to source several system providers to get your Fintech off the ground.
Each of the collaborator organisations bring their own expertise and systems to b.yond. In the case of Modulr, their role is to provide Faster Payments / Single Euro Payments Area (SEPA). Other benefits to the user experience include physical and virtual cards, statements, multi FX, and P2P transfer, to name but a few.
In essence, b.yond is making the complex simple with one contract and one ecosystem.
To learn more about b.yond's additional features and how they enhance the end user's experience, visit www.b-yond.co
---
About the author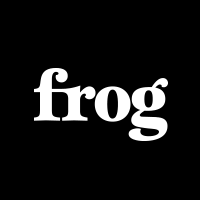 Frog

Frog generates stories about the Frog portfolio, team, events, and other scale up related topics. Let us know what you think of our work.