Modulr — Frog portfolio company and Payments-as-a-Service API platform for digital businesses  — announced last week that they have launched Revolut's Confirmation of Payee (CoP) feature for its more than three million UK retail customers. 
The new feature protects the innovative financial platform's users from fraud and simple typos. Besides alerting the user of mistyping important account details, it automatically checks that the recipient's name and account details match the information held by the recipient's bank or payment service provider. 
CoP also protects customers against the infamous Authorised Push Payment (APP) fraud, a type of scam where fraudsters gain access to a user's information and utilise it to trick the user into sending large bank transfers to them.
Modulr CEO and founder Myles Stephenson said: "We're committed to providing our partners, such as Revolut, with the very latest in payments innovation and I'm delighted that we were not only the first non-bank or building society to offer Confirmation of Payee, but that we are now the first payment services provider to be able to pass on this functionality to our PSP partners. Utilising our APIs and our participation with Pay.UK's CoP service, Revolut can now offer its customers an important extra layer of financial protection."
In addition, Nik Storonsky, CEO and Founder at Revolut, commented: "Revolut takes financial safety and security extremely seriously and our aim is always to provide our customers with the very latest in-app security features. Being able to automatically check that a recipient's name and account details match the information held by their bank or payment service provider means that our customers benefit from an important new level of protection and can avoid simple mistakes. Thousands of people in the UK fall victim to social engineering scams every year and Confirmation of Payee is a crucial step in the ongoing battle against fraud."
Read the full article here.
---
About the author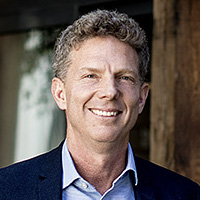 Mike Reid
Senior Partner
Mike launched Frog in 2009, after seven years in industry and 12 years at 3i. He represents Frog on the boards of Clue, Evotix and Modulr.