Frog portfolio company Modulr—the Payments-as-a-Service API platform for online businesses—announced recently their agreement to power Intuit QuickBooks' new QuickBooks Business Account, a fresh digital payment account specifically designed for small businesses.
Only one in four small businesses are confident in their finances. According to Modulr, the collaboration was driven by "a shared vision in the power of FinTech to make finances easier and safer for small businesses." The partnership will also allow QuickBooks to combine a business account with its suite of bookkeeping, accounting, and tax tools.
The QuickBooks Business Account aims to integrate with QuickBooks' array of financial management tools to solve four common challenges faced by small businesses: The Burden of Admin, Cash flow, Confidence, and Late Payments In and Out.
"Modulr will also allow QuickBooks to make the digital physical by providing a personal QuickBooks Business Account card when it becomes generally available. This means as soon as a small business is paid into its QuickBooks Business Account, funds are available to spend immediately with the card."
Modulr CEO Myles Stephenson said: "We are proud to power the new QuickBooks Business Account, and to support Intuit's vision of reducing the burden of admin imposed on small businesses and their financial lives. We are committed to delivering the superior and digital payments experience that small businesses desperately need in this digital world."
"Our direct access to the Bank of England will give small businesses the confidence, security and reliability they need to focus on what really matters – shaping and growing their business. We want to make payments so easy and reliable it becomes an invisible 'behind the scenes' operation, which means business owners up and down the country can get on with business."
Additionally, Chris Evans, VP and Country Manager of Intuit QuickBooks commented: "Our mission at Intuit is to Power Prosperity around the world and one of our goals to achieve this mission is to help our small businesses thrive. They power our economy and we need to do everything we can to support them. We believe we can achieve this by putting digital technology at the heart of their operation."
Read the full article here.
---
About the author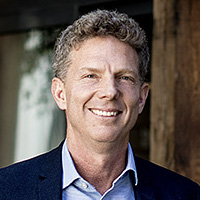 Mike Reid
Senior Partner
Mike launched Frog in 2009, after seven years in industry and 12 years at 3i. He represents Frog on the boards of Clue, Evotix and Modulr.