Frog portfolio company Modulr—the Payments-as-a-Service API platform for online businesses—recently announced that they will be powering Zumo's virtual debit card, a new product which allows users in the UK to make purchases at any online retailer that accepts Visa. 
Zumo is an Edinburgh-based crypto wallet and the first non-custodial crypto wallet to offer users the ability to hold GBP in their wallet to then spend with a Visa card. Later this year, Zumo will also release a physical convertible contactless debit card which can be used at shops or any other place which accepts Visa.
"The release of the card comes during a cryptocurrency boom and a worldwide societal shift towards online shopping. In the UK alone, online sales grew by 74% year-on-year in January 2021," said Modulr in a blog post.
Nick Adams, Chief Customer Officer at Modulr, commented: "Modulr is proud to be the payments partner of choice for Zumo. We're excited to work closely and collaboratively with Zumo to support their innovation and look forward to working with them to expand consumer choice in the marketplace with their Zumo Virtual Card."
Additionally, Zumo CEO Nick Jones said: "Today marks a huge step forward for us and our customers. The launch of our virtual card will help to make people get comfortable with crypto. Our customers can now easily buy, hold and exchange cryptocurrency in the Zumo app, whilst spending cash using a Visa debit card. 
"We hope that the familiarity of a debit card will help to introduce new people to cryptocurrencies and help their ascent into the mainstream. Zumo's Virtual Card bridges the old world of traditional money with the new world of smart money."
To learn more about Modulr's partnership with Zumo, read the full article here.
---
About the author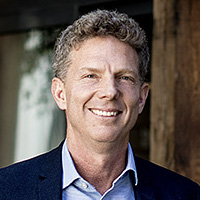 Mike Reid
Senior Partner
Mike launched Frog in 2009, after seven years in industry and 12 years at 3i. He represents Frog on the boards of Clue, Evotix and Modulr.