Modulr has released a recent case study in collaboration with Accentra, a software designer and consultancy company in the UK, specialising in payroll. Modulr has helped to ensure that fully automated payments are delivered to Accentra's customers, significantly reducing the time and cost of payroll processing for customers in the recruitment and contracting sectors.
Almost two million contractors in the UK rely on third-party providers like recruitment agencies, payroll bureaus, and umbrella companies to get paid on time. The current way of paying these workers is done in an outdated manual way that causes time, costs, and risk. Modulr's payments-as-a-service Application Programming Interface allows Accentra to integrate a new automated system with its software. Paying contractors is now much simpler.
Varun Monteiro, Head of Operations at Accentra, said, "Usually, umbrella companies are rushing to meet banks' cut-off times for payments. If they cross that line, it becomes more expensive. With Modulr, they can make payments any time, even on weekends or bank holidays."
You can read the full case study report here.
---
About the author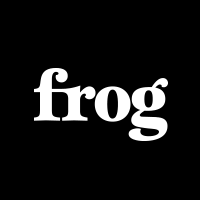 Frog

Frog generates stories about the Frog portfolio, team, events, and other scale up related topics. Let us know what you think of our work.