Frog portfolio company Modulr — the Payments-as-a-Service API platform for online businesses — have opened offices in Amsterdam as the springboard for expansion in Europe planned for 2022 and 2023, particularly in Spain, France, and Germany. To back this growth, the Modulr team is also growing across its product, compliance and business development functions. According to the announcement in Silicon Canals, "the team in the Netherlands brings the expertise of not just real-time payments infrastructure to SEPA Instant, but also card issuing services and Open Banking propositions".
Myles Stephenson, founder & CEO of Modulr says, "Our mission is to remove all hidden payments inefficiencies and enable the next generation in global digital transformation – the shift towards embedded payments. Our expansion into the Netherlands and further into the continent next year will bring fast-tracked fintech to Europe – enabling EU businesses to leverage our license and embed our payments capabilities directly into their propositions so they can grow and service customers with confidence."
To head up their European expansion efforts, Modulr have appointed Marca Wosoba, the former head of international development at WorldFirst, as General Manager. Marca has worked across Europe, China, India, and other Asian markets, and brings her experience in new market entry, partnerships, strategic public & government affairs, regulatory licenses, Foreign Exchange, and payments to the role.
You can read more about Modulr's announcement of their expansion plans here.
---
About the author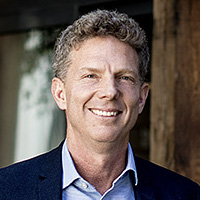 Mike Reid
Senior Partner
Mike launched Frog in 2009, after seven years in industry and 12 years at 3i. He represents Frog on the boards of Clue, Evotix and Modulr.