Frog portfolio company Modulr announced last week that they were recognised in Dun & Bradstreet UK's 2021 Top 50 Fast-Growth Technology Companies roundup, coming in second in the list. The Payments-as-a-Service API platform for online businesses is proudly joined by fellow tech companies such as Revolut and iwoca. 
Dun & Bradstreet is a leading global provider of business decisioning data and analytics. The list, otherwise known as Accelerate50 2021, included technology companies across financial services, manufacturing, computer and communications sectors using their trusted data and insights. The publication also presented a comparison of financial parameters of companies within their respective sectors. In addition, it captured the views of industry veterans on the opportunities, growth drivers and long-term plans of their firms and sectors. 
CEO of Modulr Myles Stephenson commented in a Linkedin post, "All of us at Modulr are delighted to be ranked number two in the Dun & Bradstreet inaugural Accelerate50 awards programme, recognising the UK's Top 50 fast-growth technology organisations."
Meanwhile, in the publication, President International at Dun & Bradstreet Neeraj Sahai said: "Fast-growth companies of all sizes can play a part in the UK's economic revival through higher investment, competitive exports and employment creation. In this context, the Dun & Bradstreet Accelerate50 companies could play a significant role in paving the way for rapid economic growth through 2021 and beyond."
View the full list here.
---
About the author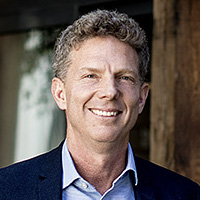 Mike Reid
Senior Partner
Mike launched Frog in 2009, after seven years in industry and 12 years at 3i. He represents Frog on the boards of Clue, Evotix and Modulr.