Frog portfolio company McMakler – Germany's fastest growing online estate agent – is leading YouGov's brand awareness poll for the second time in a row. In their 2021 "Brand Awareness of Real Estate Brokers in Germany" survey, it concluded that over 52% of Germans had "aided awareness" of the McMakler brand.
Tagged second place in the poll is real estate player Engel & Völkers with 46%. The brand awareness poll also included other popular real estate agents like RE/MAX, Von Poll Real Estate, Homeday, and Planet Home.
Felix Jahn, CEO of McMakler, commented in a LinkedIn post: "A great result and at the same time a great responsibility to continue to offer our customers the best possible service when selling their property. At this point, a big thank you to the entire McMakler staff, to our more than 400 brokers on site and our teams at our headquarters in Berlin, who give their best for our customers every day and for their commitment to make the McMakler brand expand and flourish."
In 2020, YouGov concluded that over 41% of Germans know or have heard of the McMakler brand. 
For more updates and information about McMakler, visit their LinkedIn page here.
---
About the author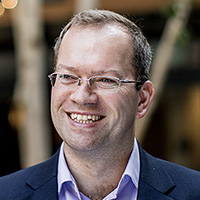 Jens Düing
Senior Partner
Jens joined Frog in 2012 and became a Partner in 2016. Active across all Frog's investment themes, he has a particular focus on investment opportunities in German-speaking Europe and BeNeLux.