Frog portfolio company McMakler, Germany's fastest-growing online real estate agent,  has announced that US financial investor Warburg Pincus Funds has invested $50 million in McMakler taking a minority stake. Frog Capital remains McMakler's largest shareholder.
According to an article by German newspaper Handelsblatt, Warburg Pincus Germany's Managing Director and Co-Head of Europe René Obermann firmly believes that the Berlin-based company can become an innovative market leader.
McMakler has "extremely successful development years behind them and the potential to redefine the entire market," said Obermann. "The largest player in the market has a market share in the single-digit percentage range, the market offers endless potential."
According to McMakler, the next phase of the company's growth will be focused on expanding their proprietary technology and digital tools "to expedite a more transparent and faster marketing process for customers."
Felix Jahn, founder and CEO of McMakler, commented: "We are very pleased to welcome Warburg Pincus as a new partner. They bring a wealth of relevant experience in scaling up high growth businesses both in Germany and overseas and they share our desire to improve the customer experience throughout the residential real estate transaction process."
Read the full article here to learn more about McMakler's new round of financing.
---
About the author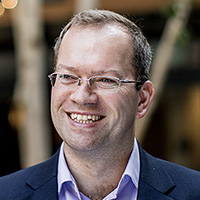 Jens Düing
Senior Partner
Jens joined Frog in 2012 and became a Partner in 2016. Active across all Frog's investment themes, he has a particular focus on investment opportunities in German-speaking Europe and BeNeLux.