Frog portfolio company, McMakler, has raised $20m in secondary funding. The German based company, which operates as an online real estate agency that blends technology with personal service, has been backed by Balderton Capital's Liquidity I fund and GR Capital.
McMakler CEO and co-founder, Felix Jahn, said, "Balderton and GR Capital share our vision of how to translate the real estate sector by combining personal expertise with the technology that can ultimately lead to quicker, more transparent transactions."
Daniel Waterhouse, partner at Balderton Capital, said, "McMakler is blending the best of data science, digital workflow, and scale to dramatically improve the experience and success of buying and selling a home. We are delighted to be partnering with Felix and the team for the next phase of growth."
McMakler has raised circa €75 million in funding to date since being founded in 2015 and intends to use the new funds to further develop its tech offering, which includes advanced artificial intelligence valuation models and a transaction platform.
You can read more about McMakler's new investment here.
---
About the author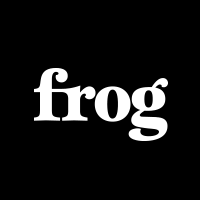 Frog

Frog generates stories about the Frog portfolio, team, events, and other scale up related topics. Let us know what you think of our work.